Hey, two days ago I prepared about 30g of kava with the blender method. My friend had the first shell, I added new water to the Maka and did a shell for myself. For the 3rd go I used double the amount of water and split the brew into two shells - one for me and one for my friend.
We were both feeling mellow and relaxed, nothing strong really.
The next morning I woke up with a terrible hangover, brain fog, nausea which didn't go away until going to bed. Today I still feel very much hungover: headache, sluggish, brain fog, tired (I slept a lot). My friend is fine, he said he might have been a tad more tired yesterday but that's it. I have been hydrating myself a lot. I remember being hungover from this particular kava about 2 weeks ago as well. I have taken it 4 times, twice with hangovers...
The kava is from a reputable vendor (not KWK) and sold as noble. Anyway, I tested it with the acetone test (though 5g=10ml kava with 30 ml acetone) and it seems alright.
Anybody with ideas or similar experiences? Kinda getting worried.
[Acetonic test]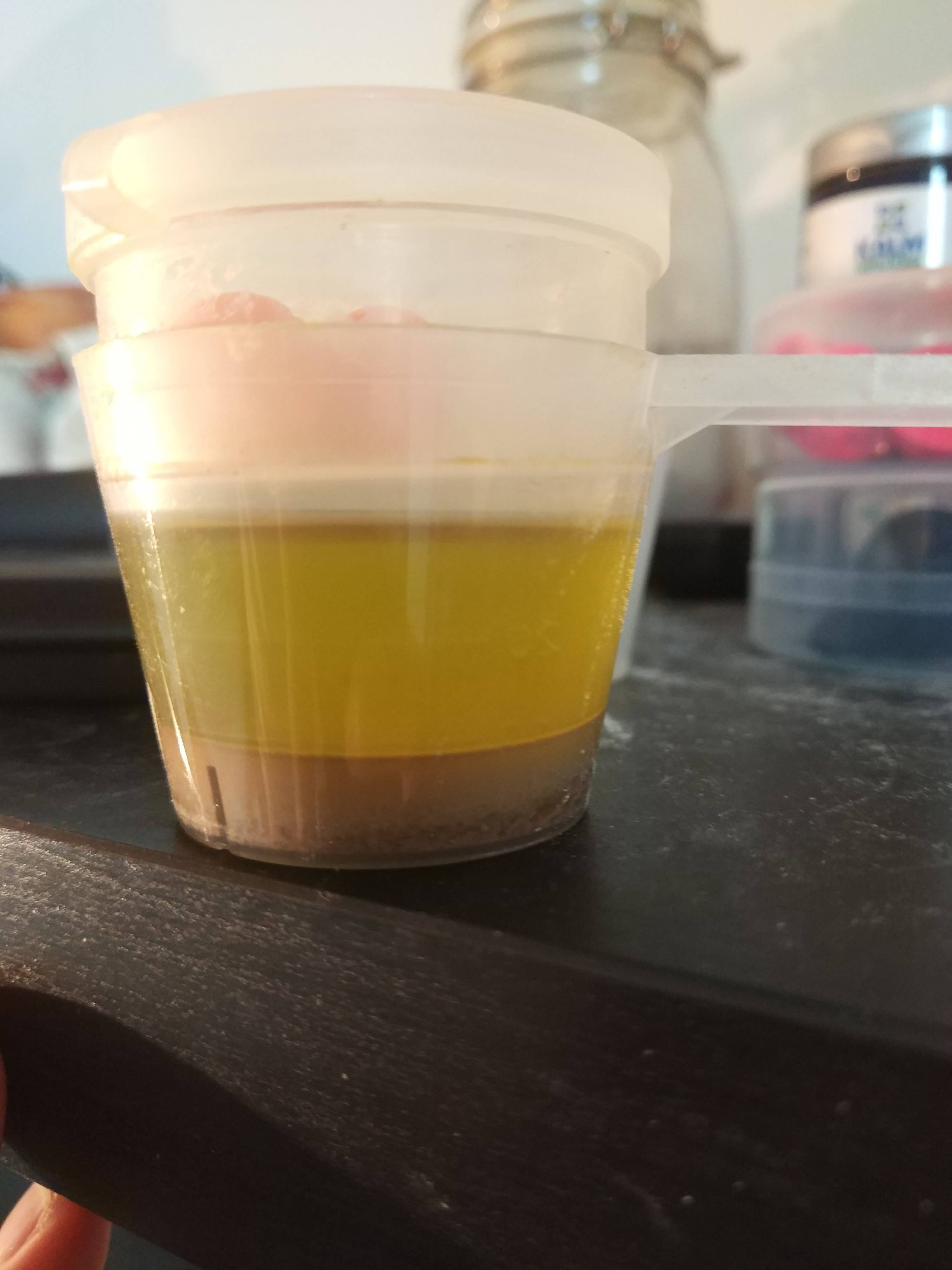 Last edited: