Avg. Dosage: 8 Tbsp. (58g)
Review Maestro
I'm only posting these shitty tests I did to show this; although Dr. Lebot said any solvent will work for the color test, it appears to only be
relative
to samples tested with the same solvent...otherwise, as I'll show here,
using Isopropyl Alc. rather than Acetone gives results that make Noble kava's look like Tudei.
You'll also notice how drastic the lighting and angle can change the way the sample appears.
I sampled the
Noble GHK Boroguru
and a
Mystery Non-vendor Waka,
one group with Acetone and one group with Isopropyl.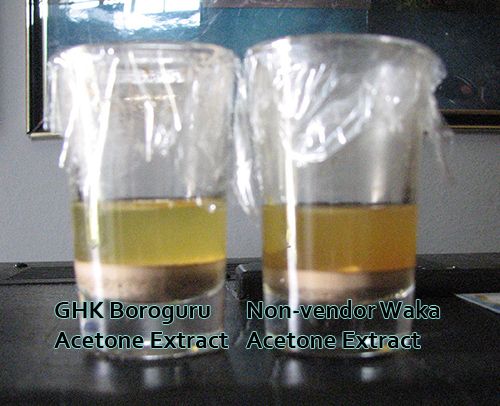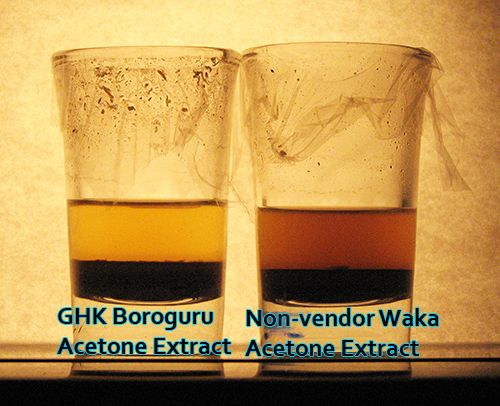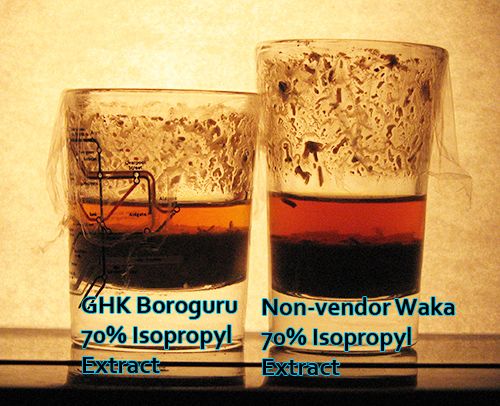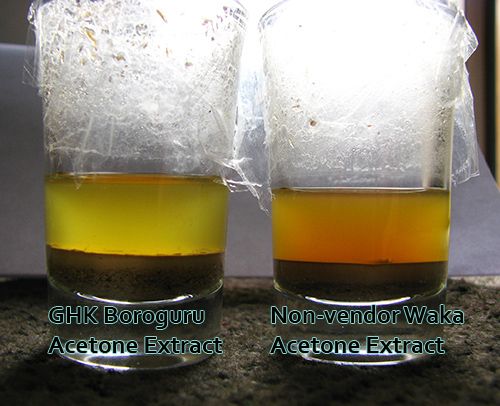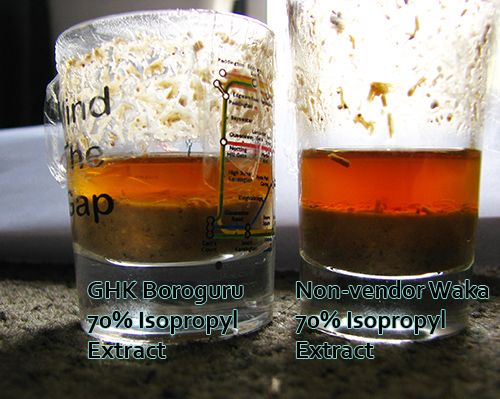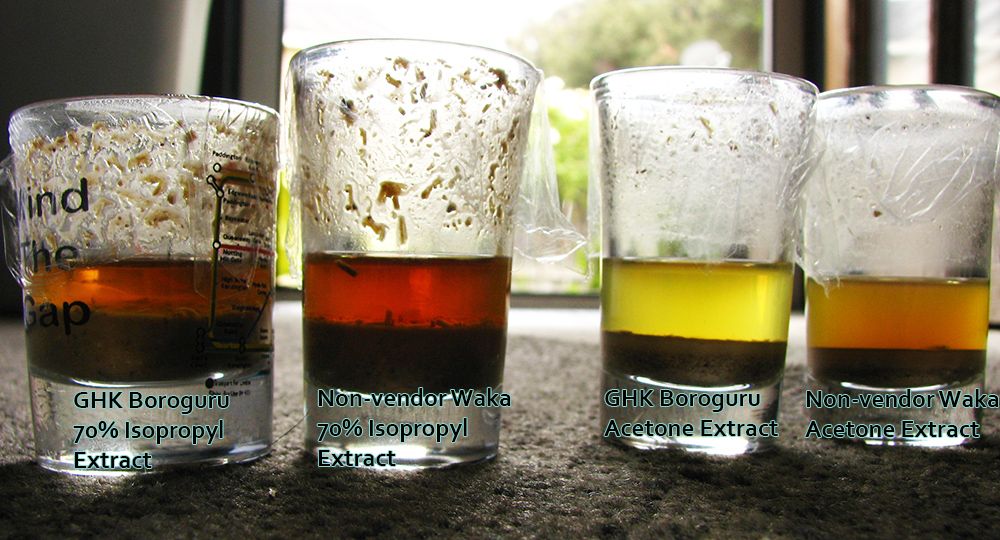 all pics are from these samples ... so, clearly, isopropyl sucks and will try to fool you.
and notice how drastically different the waka looks in the 2nd picture...even though that picture is of the same exact glass from the 1st picture